The Observer XT
Noldus Information Technology
Integrative software for the study and accurate coding of behavior over time. It allows the synchronization of information from multiple sources and measurement modalities, a key aspect for the understanding of behavioral patterns. The Observer TX is the gold standard in terms of observation, coding and analysis of behavior.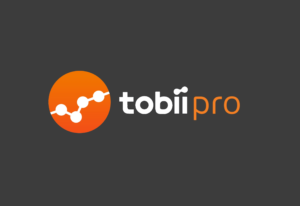 Tobii pro Lab
Tobii AB
Software that provides a visual user interface and dedicated software functions that efficiently guide and support through the various phases of an eye-tracking experiment, from test design and recording to analysis. Designed to facilitate good experimental practice, Tobii Pro Lab makes it easy to analyze eye-tracking data and offers a high degree of flexibility as research progresses.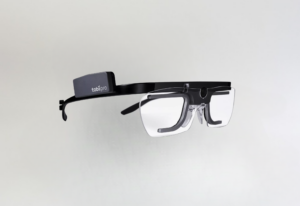 Pro Glasses 2
Tobii AB
Device for the simple, accurate and efficient collection of eye tracking data in different types of research scenarios. It has an unobtrusive, ultra-lightweight design that ensures natural behavior and validity for both qualitative and quantitative research in real-world settings. Pro Glasses 2 has a robust eye-tracking data collection capability that is reliable in uncontrolled situations and in everyday life situations.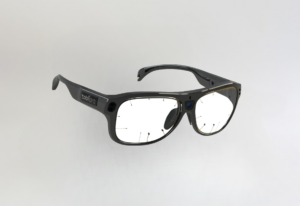 Pro Glasses 3
Tobii AB
Portable eye tracking device for academic, commercial and industrial use in capturing truly objective and in-depth information on human behavior in real world settings. Pro Glasses 3 is designed for active research, providing the ability to take data collection further. It allows wider viewing angles and obtaining comprehensive information in visual attention, managing to capture eye tracking data in a much more solid and precise way.
acqKnowledge
BioPac Systems Inc.
Interactive software of global use for the visualization, measurement, transformation, reproduction and analysis of data in real time. AcqKnowledge works with complex data acquisition, stimulation, activation and analysis through a simple interface. AcqKnowledge is used in a complementary way with BioNomadix systems.
BioNomadix
BioPac Systems Inc.
The BioNomadix system of handheld wireless devices enables the combined study and observation of photoplethymography (PPG), electrodermal activity (EDA), respiration and thoracic expansion (RSP) and electrocardiography (ECG). The various BioNomadix modules interface with the data acquisition and the AcqKnowledge software for comprehensive advanced analysis across multiple observations.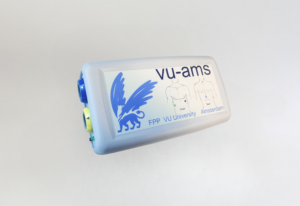 VU-AMS
Vrije Universiteit Amsterdam
The Vrije Universiteit Amsterdam Ambulatory Monitoring System (VU-AMS) is used worldwide to study stress and emotions in both laboratory and natural settings. This device allows ambulatory, non-invasive measurement of the autonomic nervous system for research purposes. The VU-AMS plays a central role in current research on cardiovascular stress and genetics, which has kept it in a continuous state of innovation since its first prototypes.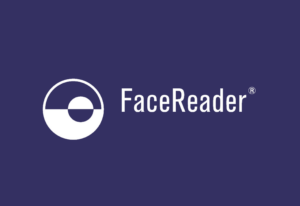 FaceReader 8
Noldus Information Technology
Software for the analysis of facial expressions that allows a fast, flexible, objective and precise evaluation of emotions. It analyzes the information in real time, allowing video and audio recording for analysis of human-computer interactions, as well as observation of stimuli. Is able to recognize a number of specific properties in facial images, including the six basic expressions: happiness, sadness, anger, surprise, fear, and disgust.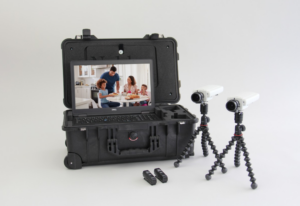 Portable Observation Lab
Noldus Information Technology
The portable laboratory makes it possible to observe phenomena that are complex to study in a laboratory. For example, habits during a family dinner or children playing in a natural environment. In cases such as these, it is possible to achieve better results using the lab. The complete laboratory is transportable in a robust case, designed for travel. Once at the observation site, it is possible to start working quickly. The portable lab consists of two cameras and a computer with The Observer XT software integrated.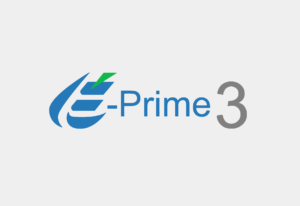 E-Prime 3
Psychology Software Tools
Software for behavioral research through the design and programming of experiments in a graphical interface. E-Prime 3 is the world's leading behavioral experiment software providing a simplified user environment for computerized experiment design, data collection and analysis, providing millisecond precision time to ensure accuracy. of the data.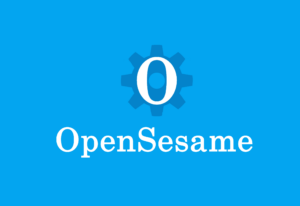 OpenSesame
CogSci.nl
Software for programming experiments for Psychology, Neuroscience, and Experimental Economics. OpenSesame is able to run experiments online through OSweb JATOS on MindProbe, a free and open source tool sponsored by the European Society for Cognitive Psychology (ESCoP).